Today is International Day of the Bible: Let's Share! Also, YouVersion at the Vatican.
Today, Nov. 24, is "International Day of the Bible," a worldwide event
celebrating God's Word. Also, see YouVersion presented at the Vatican.

Having trouble seeing this email? Click here.
Hey, fellow Bible fans, today is our day! November 24 is International Day of the Bible, a time to celebrate and point people to the story of God's unrelenting love for us. Believers all over the world will be sharing their passion for the Bible today at noon in their own local time.
Won't you join us in sharing God's Word today at 12:00 PM, wherever you are?
Share what you're reading or listening to, right from the Bible App.
Read the Bible aloud with friends.
Post screen captures from your kids' favorite Bible App for Kids stories.
Share the Verse of the Day with your friends on social media.
Use #BibleCelebration when you share so everyone will be able to follow along as we celebrate Scripture together.
YouVersion Presented at Vatican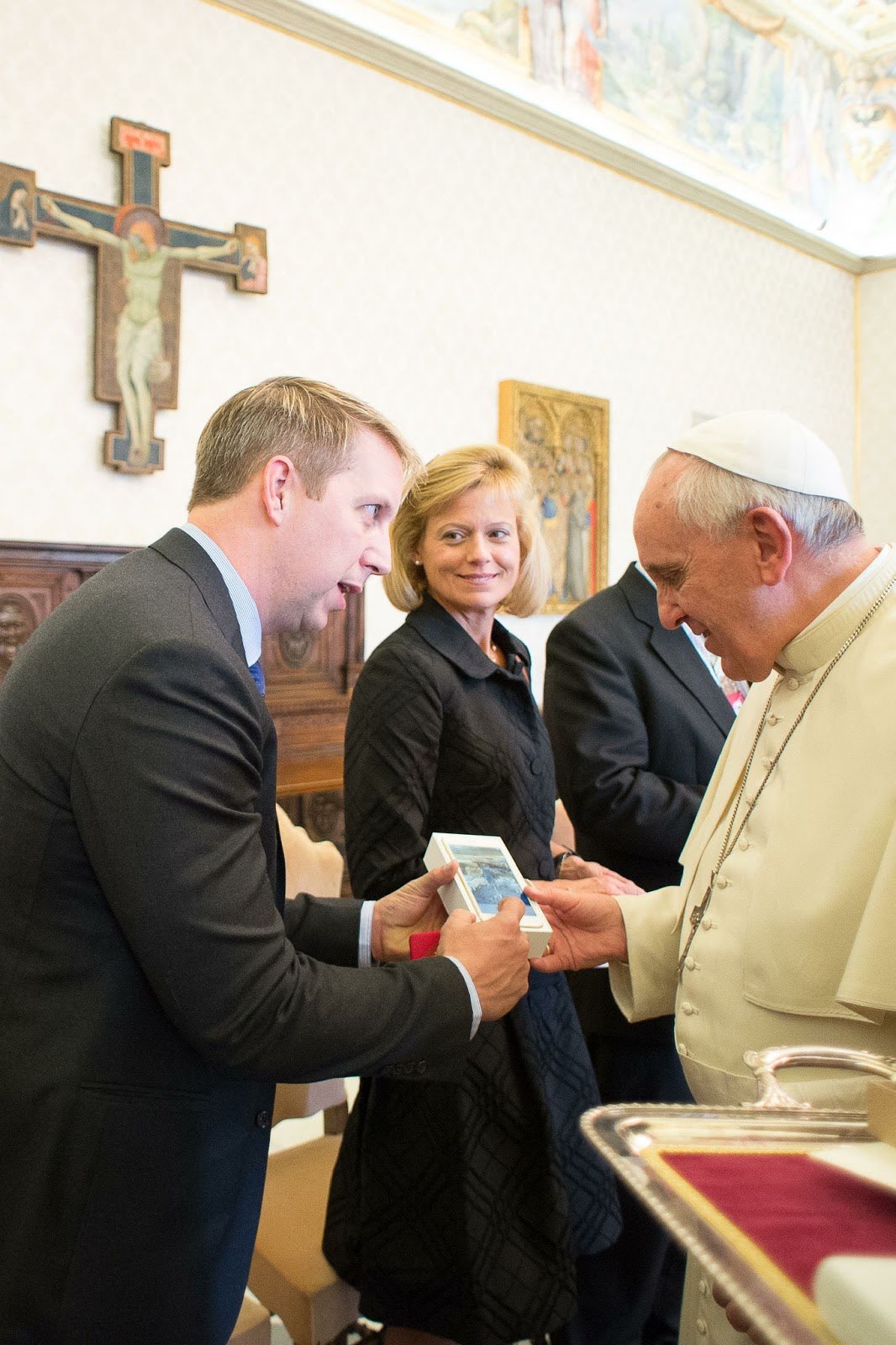 YouVersion's founder, Bobby Gruenewald, recently had the opportunity to meet Pope Francis and give him an iPhone with the Bible App and the Bible App for Kids on it. His visit also included meetings with other leaders at the Vatican to discuss practical ways we can work together to further Bible engagement around the world. We're excited to see how this helps more people spend more time in the Bible!